Camila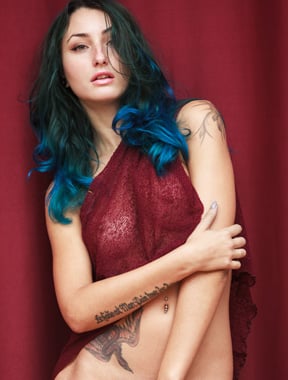 About:
Camila begins to pose almost by chance, after the "indecent" proposal had by a friend to be photographed in intimate.
At the beginning she refuses...then...decides to try.
The blue hair, big green eyes and pin-up body conquer the photographer, and she understands that this is the perfect way to express herself
Videos:

0

(0% )

Albums:

5

(83% )
Camila - Videos - Latest
There is no data in this list.